Actor Idris Elba and his wife Sabrina Dhowre Elba, both Goodwill Ambassadors for the United Nations' International Fund for Agricultural Development (IFAD), received the 2023 Crystal Award for their leadership in championing and advocating on behalf of the millions of poor small-scale farmers across the globe who work each day to produce one-third of the world's food and more than 70 percent of the food produced in Africa and Asia, and are essential to ensure global and local food security and thus social and political stability.
The Crystal Award at the World Economic Forum in Davos honours exceptional artists and cultural leaders whose important contributions to society have made a tangible impact on improving the state of the world.
Since they became UN Goodwill Ambassadors for IFAD in 2020, Idris Elba and Sabrina Dhowre Elba have been vocal proponents for greater investment in agriculture and rural development, particularly in Africa where severe weather events and conflicts have further impacted farmers' ability to produce food for their families, communities and countries. Despite the important role these farmers play in ensuring global food security, 75 percent of world's hungry and poorest people live in rural areas of developing countries.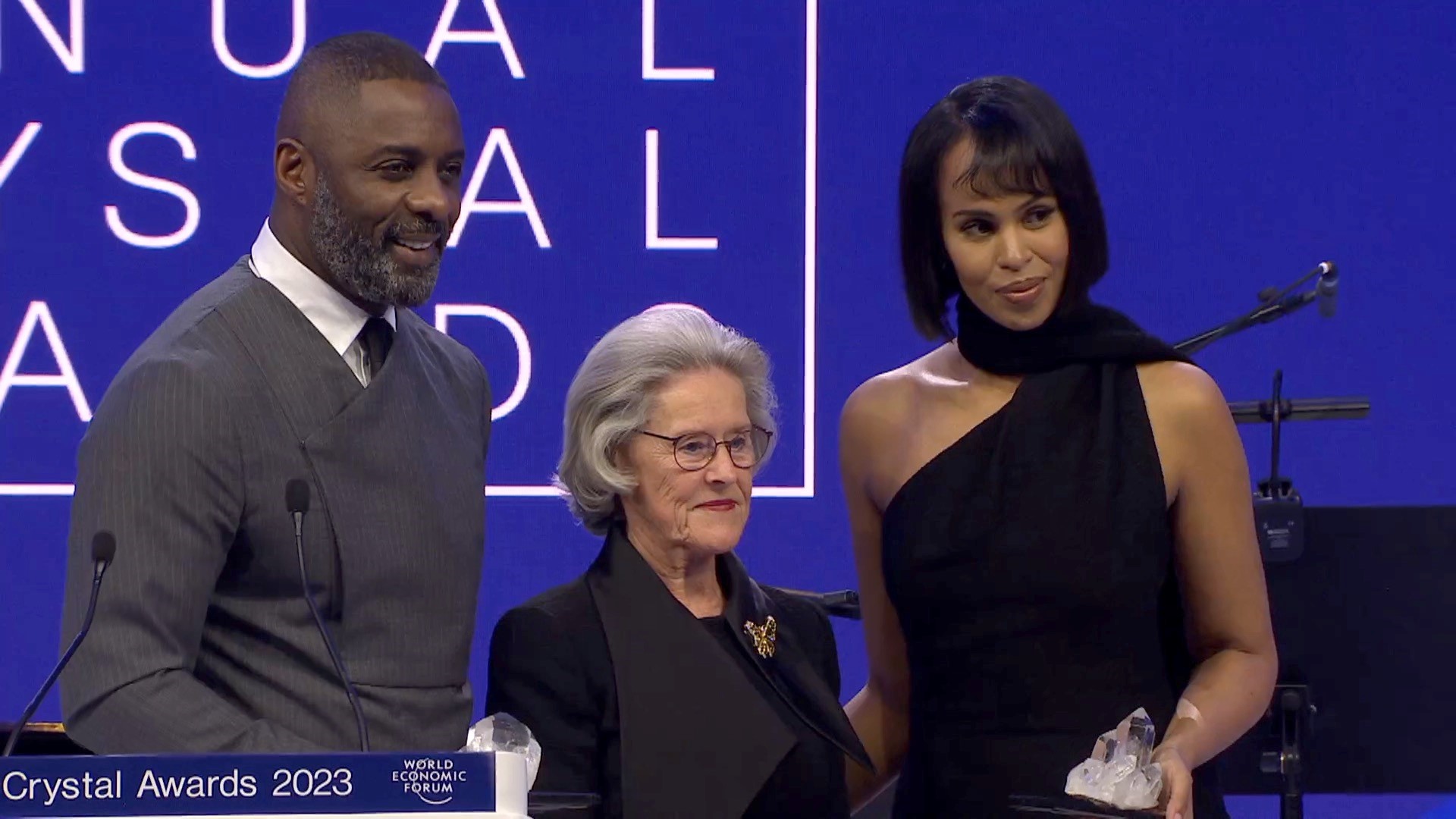 "The poor of the world are not just looking for aid and handouts, they are looking for investment – investment in people, in nature, in innovation," said Idris Elba, making a strong plea in a room filled with many of the most powerful global leaders in government and industry. "With greater access to finance, markets, resources, technology and knowledge, we can unlock a different future."
The actor's plea was echoed by IFAD's President, Alvaro Lario, who came to Davos "calling on governments, development partners and the private sector to step up now with long-term investments in small-scale agriculture. It is only by investing in how we grow, process, and distribute food, that our food systems can begin to meet the needs for a healthy global population and a healthy planet –now and in the future."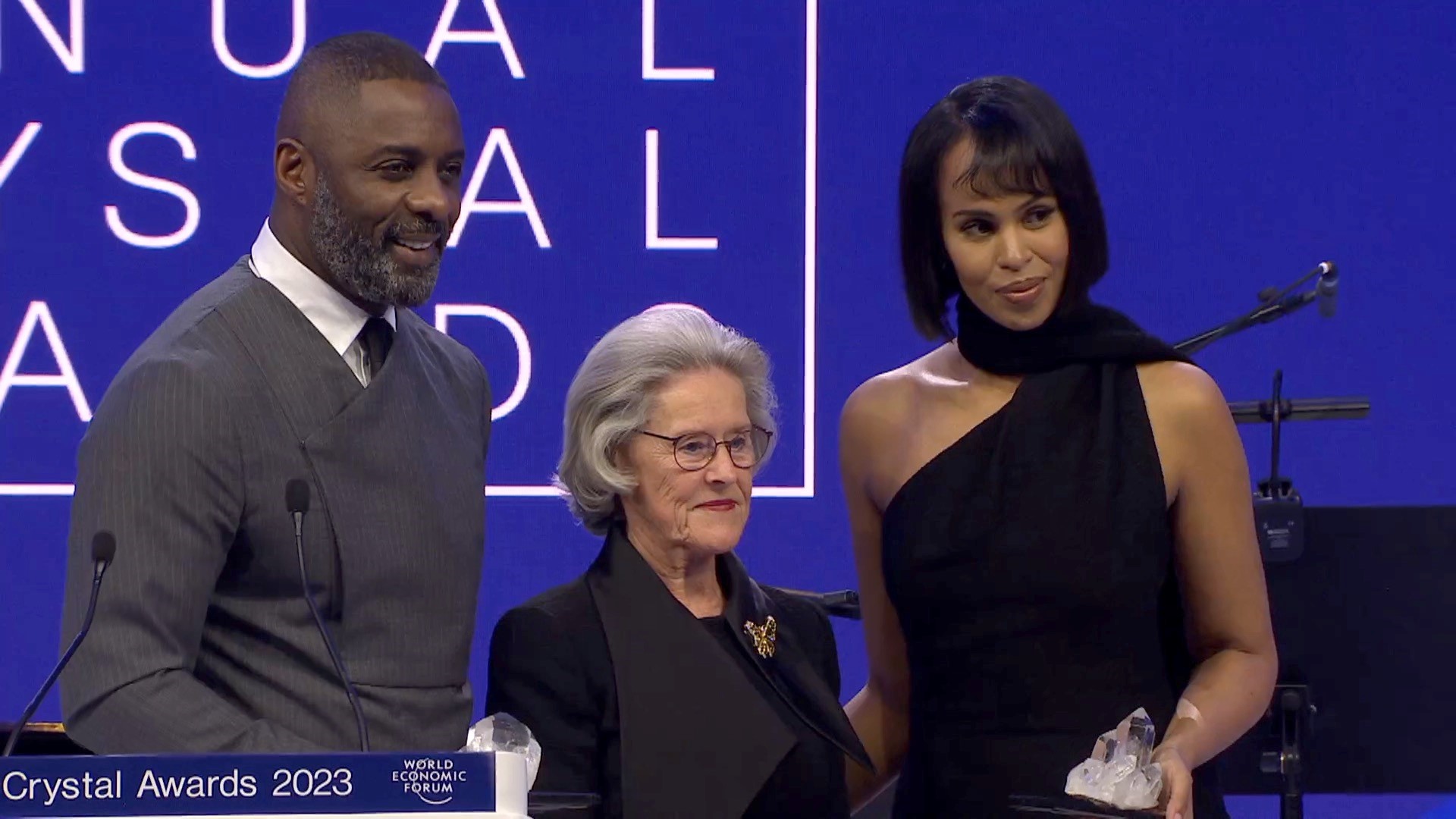 "Failure to invest massively will lead to increased hunger and poverty, which in turn could fuel social unrest, conflict and migration," he added.
Today the world is experiencing an unprecedented food crisis triggered by high food, energy and fertilizers prices linked to the war in Ukraine and several climate shocks in 2022.
Prior to the crisis, hunger and poverty was already on the rise due to conflicts, climate change and the economic slowdown brought by the COVID-19 pandemic.
The Intergovernmental Panel on Climate Change (IPCC) is forecasting that extreme weather events will likely increase in frequency and magnitude in the years to come. Global and local food systems are at increased risk of disruption, with potential supply shortages and price hikes.
In her statement Sabrina Dowre Elba emphasised the important role of the private sector. "Rural communities are filled with talented, youthful populations and enormous potential for new and vibrant markets. The private sector can play a massive role in supporting and sourcing from small farmers and in ensuring world leaders continue to invest in holistic ways to combat environmental degradation and rising hunger," she said.
Despite global commitments to end hunger by 2030, donor support for agriculture has been stagnant at just 4 percent of total Overseas Development Assistance (ODA) for at least two decades.
In 2020, before onset of the COVID-19 pandemic, the Ceres2030 report estimated that current ODA for agriculture (approximately US$12 billion per year) would need to be increased by another US$14 billion, combined with increased low and middle-income countries investment of US$19 billion, to end hunger and help small-scale farmers out of poverty. With the Ukraine crisis, the fallout of the COVID-19 pandemic and climate change impacts, current funding needs are even higher.
About 3 billion people live in the rural areas of developing countries and they rely to a significant extent on small-scale farming for their food and livelihoods.